Due to the new job I decided to move to Linux as main Operative System, this involved reorganising the whole studio and setting up some new machines:
Lenovo P320 Tiny:  i76770, 32G Ram, 256 M.2 SSD, Nvidia Quadro P600
Apple MacMini Late 2012: 16G Ram, 500 HHD + 500SSD
The Lenovo P320 is the new workstation, running Ubuntu and loaded with two Dell monitors 22″ and a coming soon micro audio amplifier and a webcam. Is quite fast and silent for such a small machine, very powerful, can run 4 Monitor at 4K resolution. has been named Daneel.
The MacMini will replace 'Bender', the iMac from 2009, now for sale.
The Mini, named Giskard, has been upgraded to maximum RAM and dual Hard Disk, loaded with OSX Catalina (but I will try to push it to Big Sur and Monterey soon) and seems a perfect machine for everyday use, keep the photo library in shape and for small music production.
The studio furniture has been rearranged too, the consolle station is now more compact and with more storage.
Main Desktop station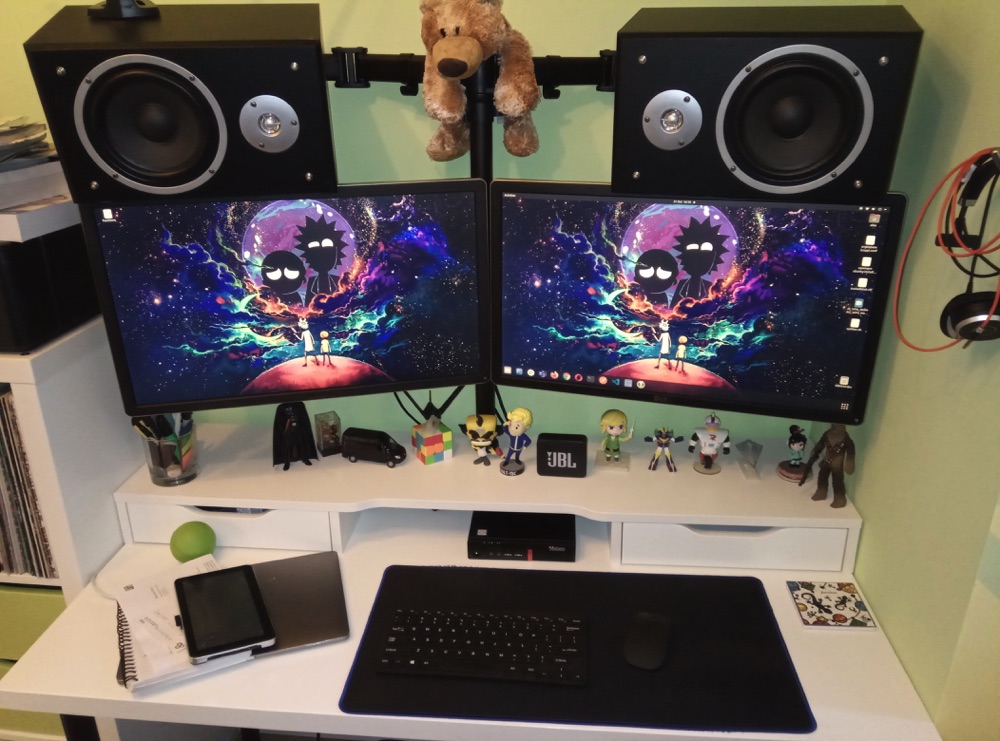 Workbench and Consolle station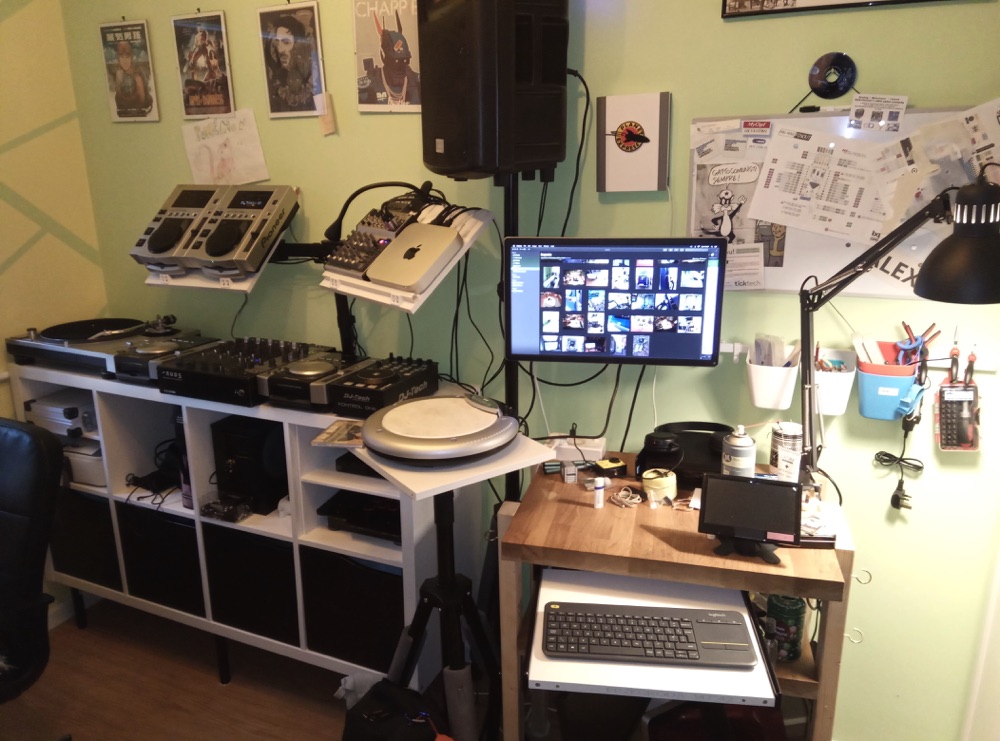 Hidden in the consolle station, there's a Lenovo M72e loaded with Recalbox and a Arcade controller for retrogaming.